The SAE J1772 plug, a pioneer in the electric vehicle (EV) industry, has become a cornerstone for charging electric vehicles globally. This is largely attributed to its versatile advantages that provide convenience, safety, and future-proofing. Let's delve into a more detailed exploration of the key benefits of this widely adopted technology.
Interoperability: Universally Accepted Standard
A key advantage of the SAE J1772 plug lies in its interoperability. It uses a standardized design that ensures compatibility between electric vehicles and charging stations, regardless of the manufacturer. This effectively bridges the gap between different manufacturers, providing a universal solution to EV charging.
With this standardized plug, EV owners can rest assured that they'll always find a compatible charging station, irrespective of the car brand or the charging station provider. This high level of interoperability promotes seamless charging experiences, reducing potential obstacles that could be faced by EV owners.
Safety: Prioritizing User Protection
Safety is a paramount concern in any electrical device, and the SAE J1772 plug is designed with robust safety features. It incorporates a pilot signal, ground fault protection, and locking mechanisms. These features greatly reduce the risk of electrical hazards, ensuring user safety throughout the charging process.
The pilot signal is a communication method between the EV and the charging station, which helps to verify the connection before initiating the charging process. Ground fault protection further safeguards against any potential electrical faults. And, the plug's locking mechanisms prevent accidental disconnections, adding another layer of safety.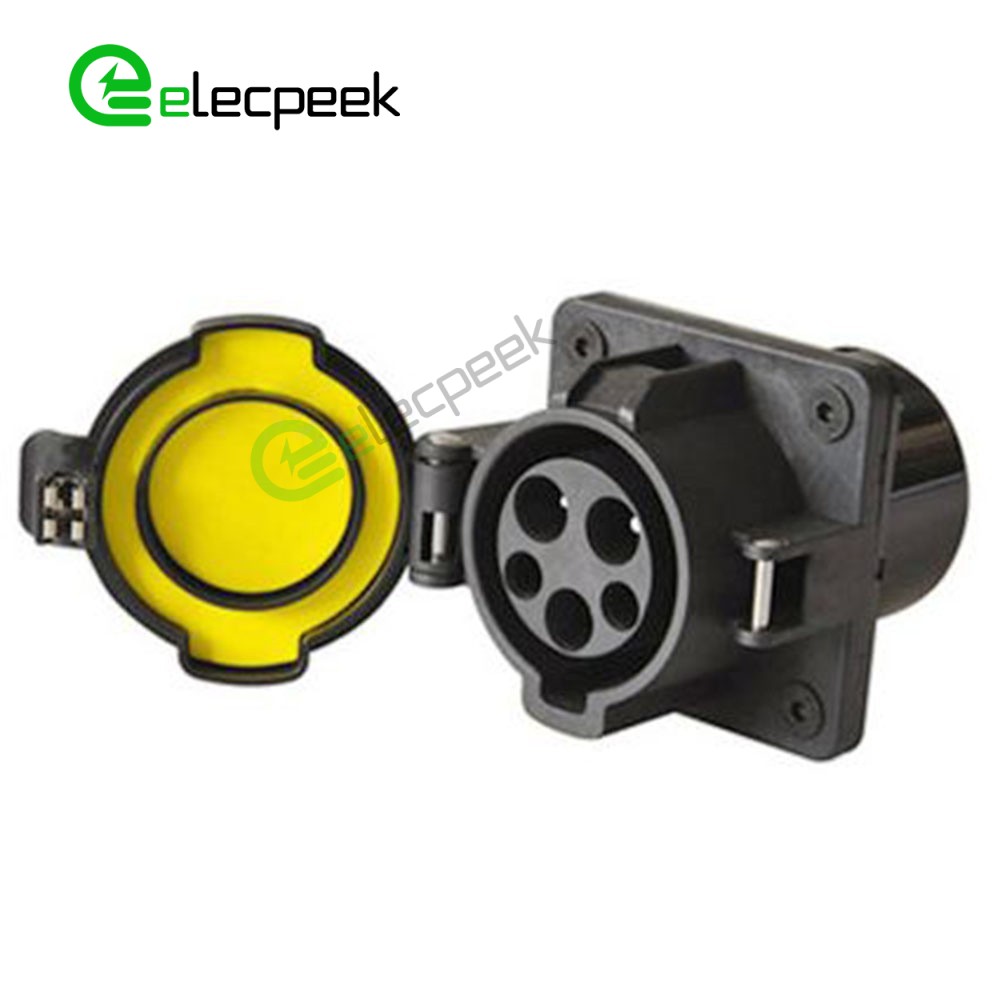 Ease of Use: User-Friendly Design
Ease of use is another significant advantage of the SAE J1772 plug. Its simple plug-and-play design ensures a straightforward operation. Even those who are not tech-savvy can easily use the J1772 plug without any need for complex configurations or specialized technical knowledge.
This user-friendly approach not only makes charging an easy task but also contributes to the broader acceptance and adoption of electric vehicles. The simpler the charging process, the more people will be willing to transition from traditional fuel-based vehicles to electric ones.
Versatility: Flexible Charging Options
The SAE J1772 plug demonstrates its versatility by supporting both Level 1 and Level 2 AC charging. This flexibility allows EV owners to choose the most suitable charging option based on their needs and infrastructure availability.
Level 1 charging uses standard household power and is ideal for overnight charging or for vehicles with smaller battery sizes. On the other hand, Level 2 charging provides a faster charging rate, making it perfect for public charging stations or for homes equipped with dedicated EV charging circuits.
Future-Proofing: Adapting to Emerging Technologies
The SAE J1772 plug's capability to adapt to emerging technologies underlines its future-proof design. Over time, it has evolved to support advanced features like smart charging, bidirectional power flow, and enhanced communication protocols.
Smart charging provides optimal power management, adjusting the charging rate based on various factors such as grid load, battery status, and user preferences. Bidirectional power flow allows not only the charging of an EV's battery but also the use of the EV's battery as a power source when required. Enhanced communication protocols ensure smooth and efficient communication between the EV and the charging station.
All these innovations contribute to making the SAE J1772 plug compatible with the ever-changing landscape of the EV industry. By continuously evolving with technological advancements, the J1772 plug ensures its relevance and usability in the future.
In conclusion, the SAE J1772 plug, with its interoperability, safety features, ease of use, versatile charging options, and future-proof design, has indeed proven itself as an invaluable tool in the progression of the electric vehicle industry.